Shop for art that fits your home and won't break your budget
Place your orders today...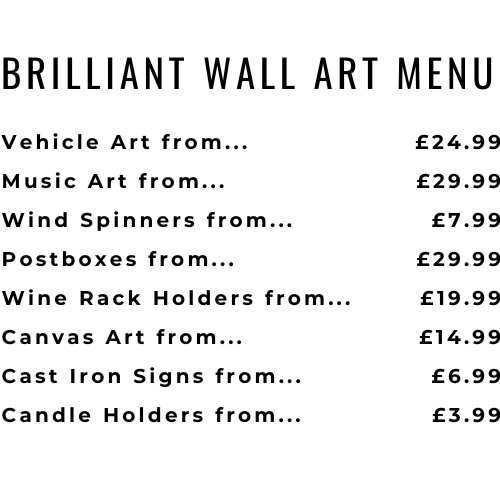 Hurry as some of these prices are due to special offers currently!!!
---
REMINDER: Our Decorative Wall Brackets SALE has been extended
---
Did you know it's World Elephant Day today (12th August) view our Elephant Art.
It's also National Aviation Day (19th August)
---
Upcoming Event:
Frampton Country Fair GL2 7EP - Sunday 11th September 2022
---
If you wish to receive the latest offers and news, simply subscribe to our newsletter today.
Tel: 07922 137 108
Email: karen@brilliantwallart.co.uk
Website: http://www.brilliantwallart.co.uk
- Brilliant Wall Art Summer Sale -
Affordable Art