What on earth is "Industrial Chic"? How can utilitarian and potentially ugly industrial furniture suddenly become desirable?

Surprisingly an industrial-style interior is on-trend look, looks cool but also adds depth and texture to a scheme. It complements old buildings such as lofts and warehouses, as well as new-builds, and can even update a country-style home.
However, is this hot new trend right for you?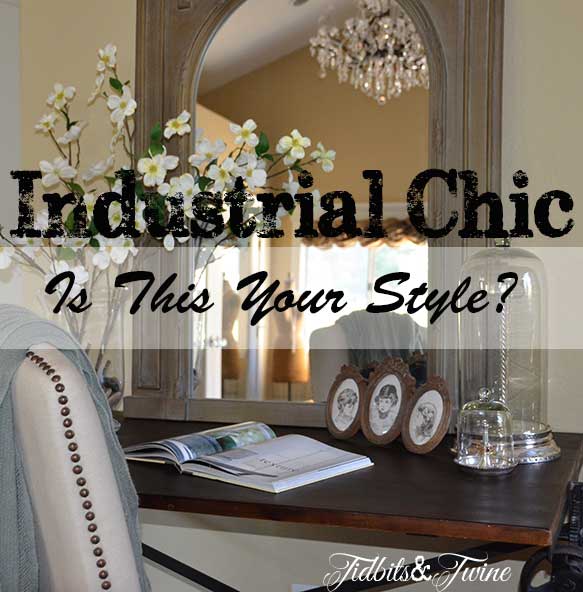 Industrial Chic - Is It For You?
Industrial Chic is a design style that includes aged woods mixed with metal. The looks is simpole and clean with a focus on function.
If one is too enthusiastic, industrial furniture design can create a cold, sterile look. The secret is to blend industrial elements with softer furnishings for a comfortable, lived-in feel. Why not opt for light walls and pale woodwork coupled with an occasional splash of colour? It is a strong statement so one must stick to one theme. Mixing industrial accessories or elements with bold pattern is best avoided, go instead go for clean lines to complement the look.

Subtlety is key in your design. Couple industrial lighting or a reclaimed metal table, or something more substantial such as a corrugated tin ceiling or exposed steel supports, with wooden elements, such as flooring or dining chairs to provide relief. Reclaimed wood accents are ideal because they have a well-worn patina that looks and feels more tactile and welcoming.

Metals, such as zinc, iron or steel, with a painted or blackened finish, concrete, bricks and reclaimed wood, are the basis for the industrial look, and can be used anywhere from the walls, floors or worktops. Their different raw textures really work well together. Lighting is one of the easiest ways to add industrial style - ceiling pendants or table lamps are easy to install, but always consider existing ceiling height, mouldings and architectural details. Try placing new pieces of furniture alongside existing features to update the look.

You may find inspirational ideas here:
The main practical problem is sourcing furniture and fittings to realise your interior design dreams. Well, look no further than the excellent range of industrial furniture, vintage industrial furniture and industrial accessories at Brilliant Wall Art.

Check out these wood wall art exclusives, and metal wall art signs, Kim, a home decorator and interior designer, who blogs for Tidbits and Twine says:

"Industrial Chic is rooted in history with its simplistic form and utilitarian appeal. As a style, Industrial Chic has a more modern feel. As an element, it adds a bit of unexpected vintage flair."

Therefore, Brilliant Wall Art is the online shop to visit, to purchase many of your industrial furniture and vintage furniture requirements. Please contact us for help and advice.

- BRILLIANT WALL ART -

Bring out the Artist in You…Your walls are Your Blank Canvas!!!